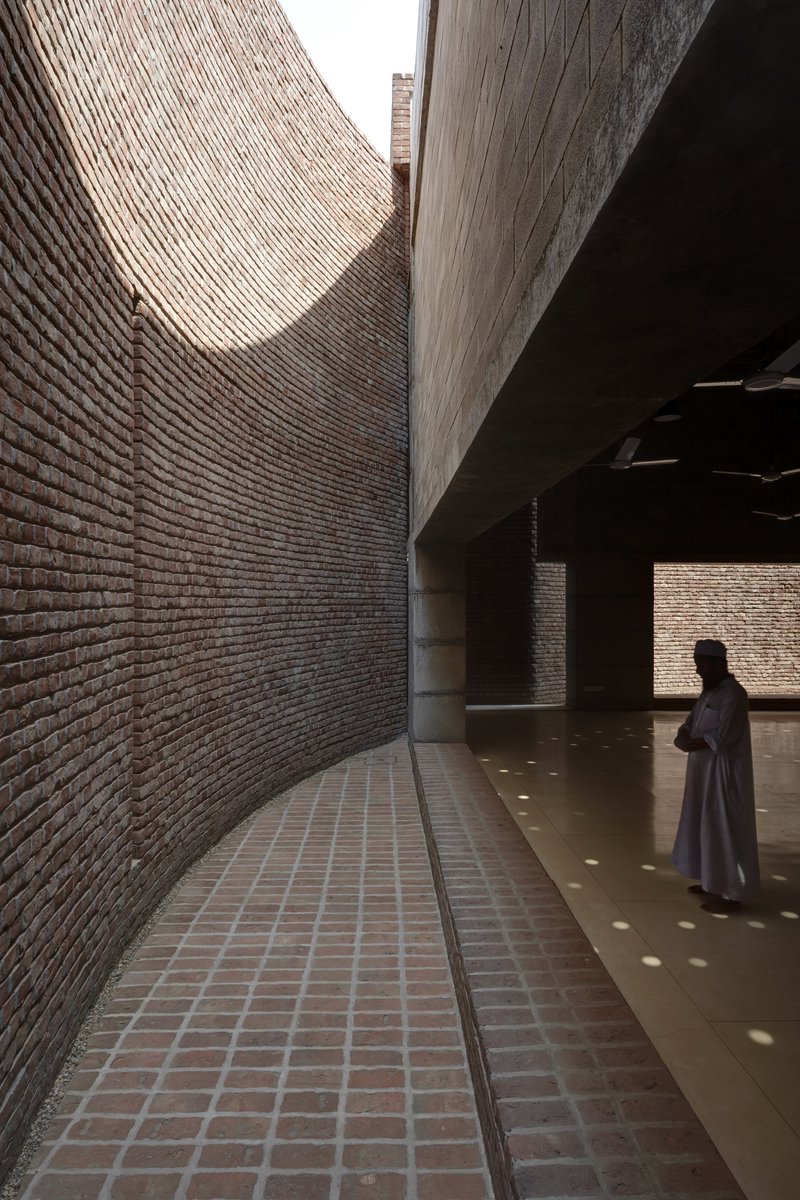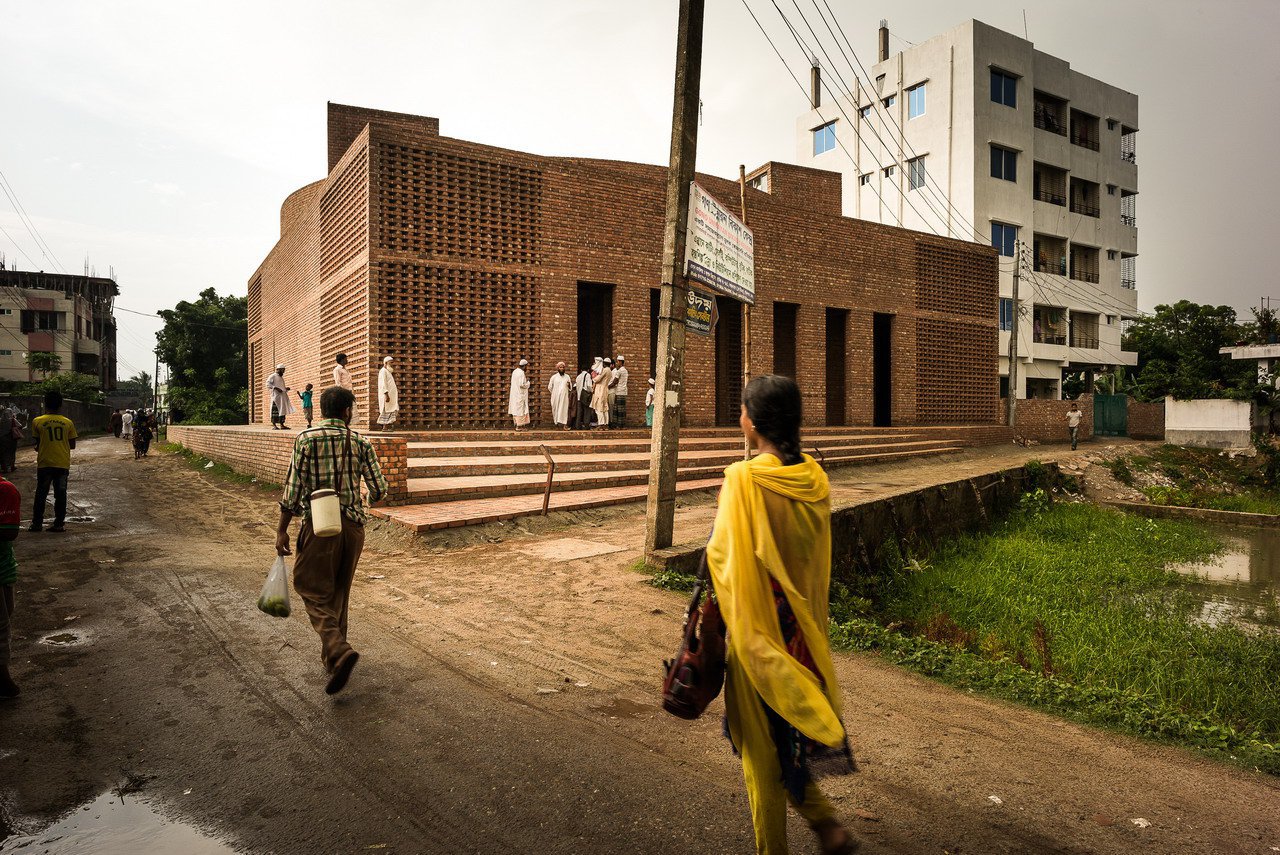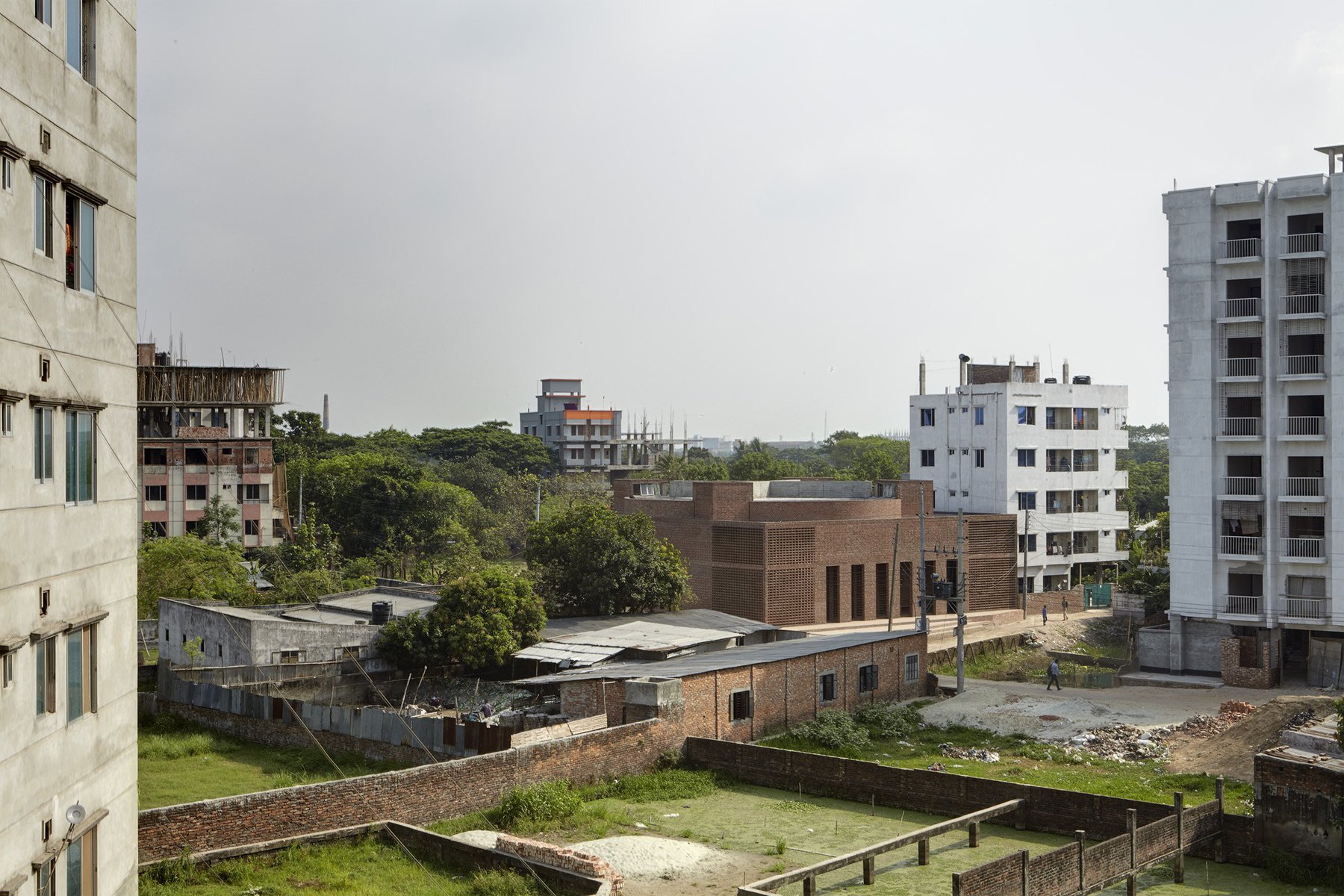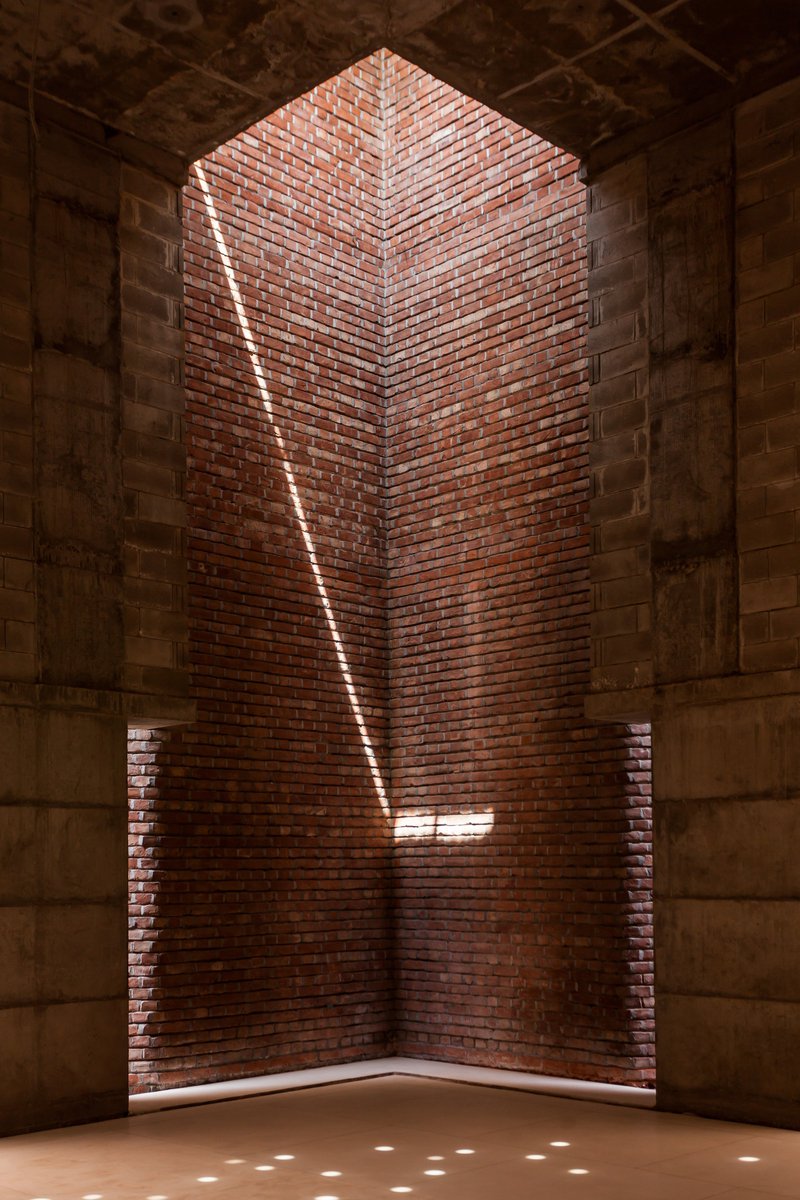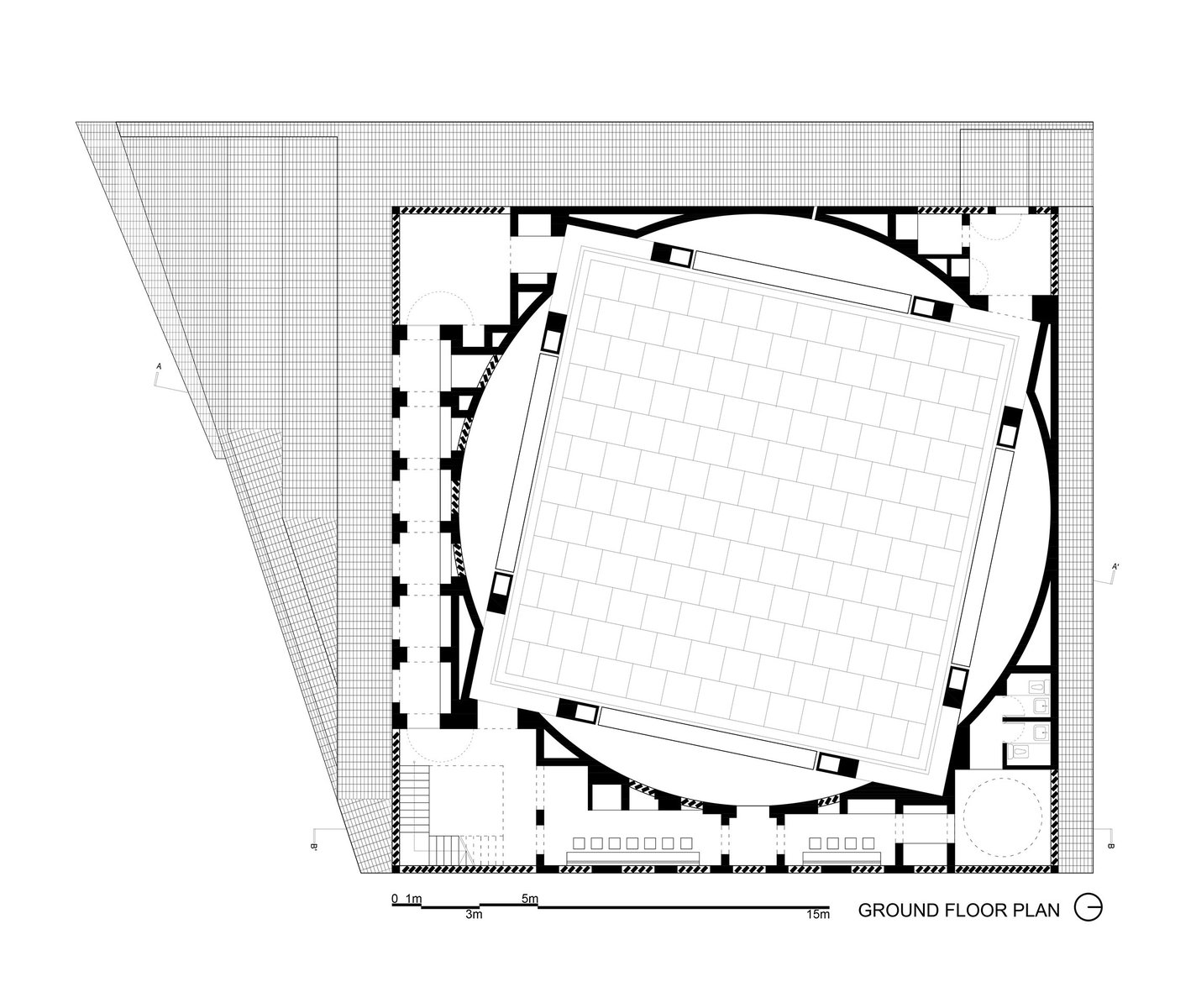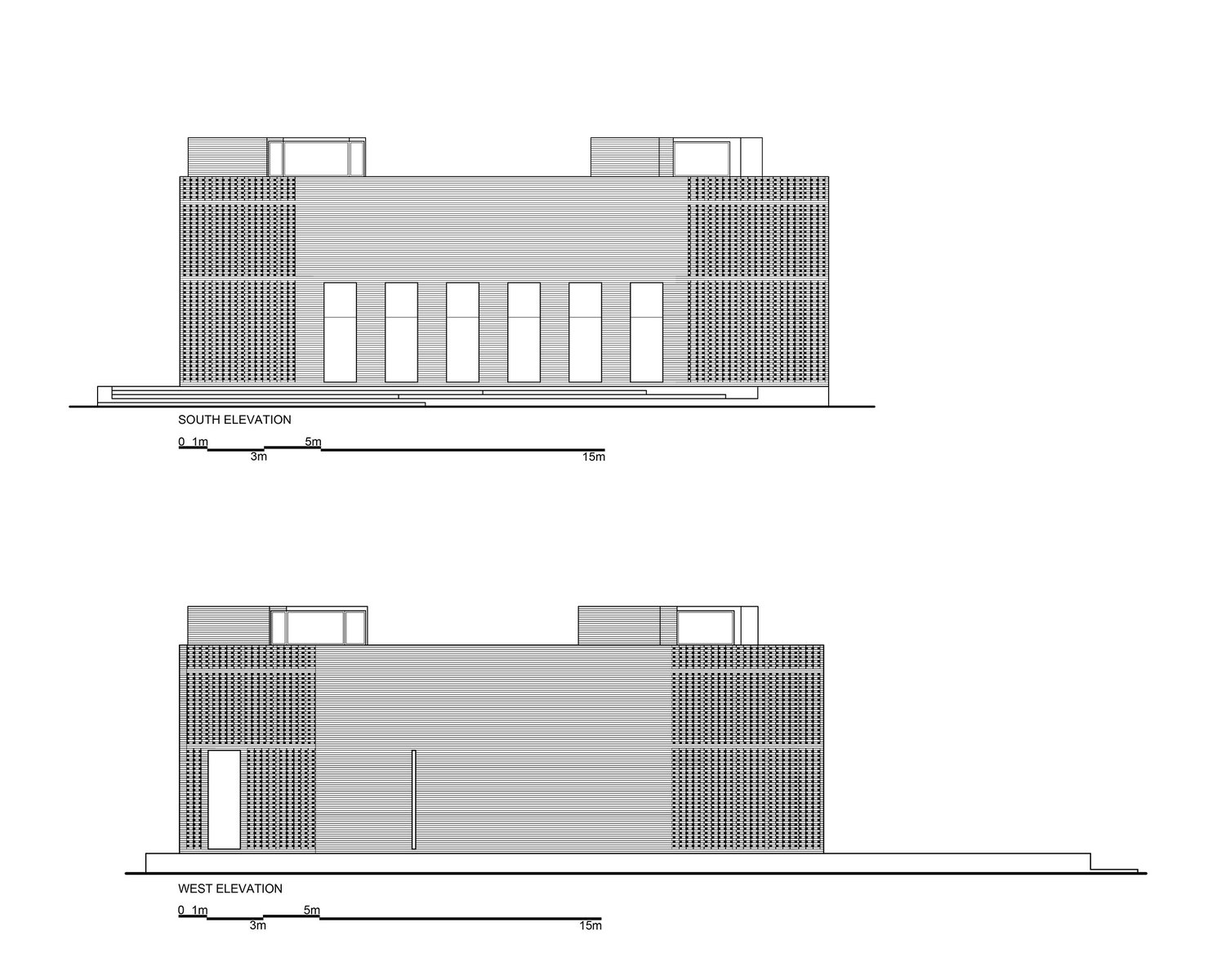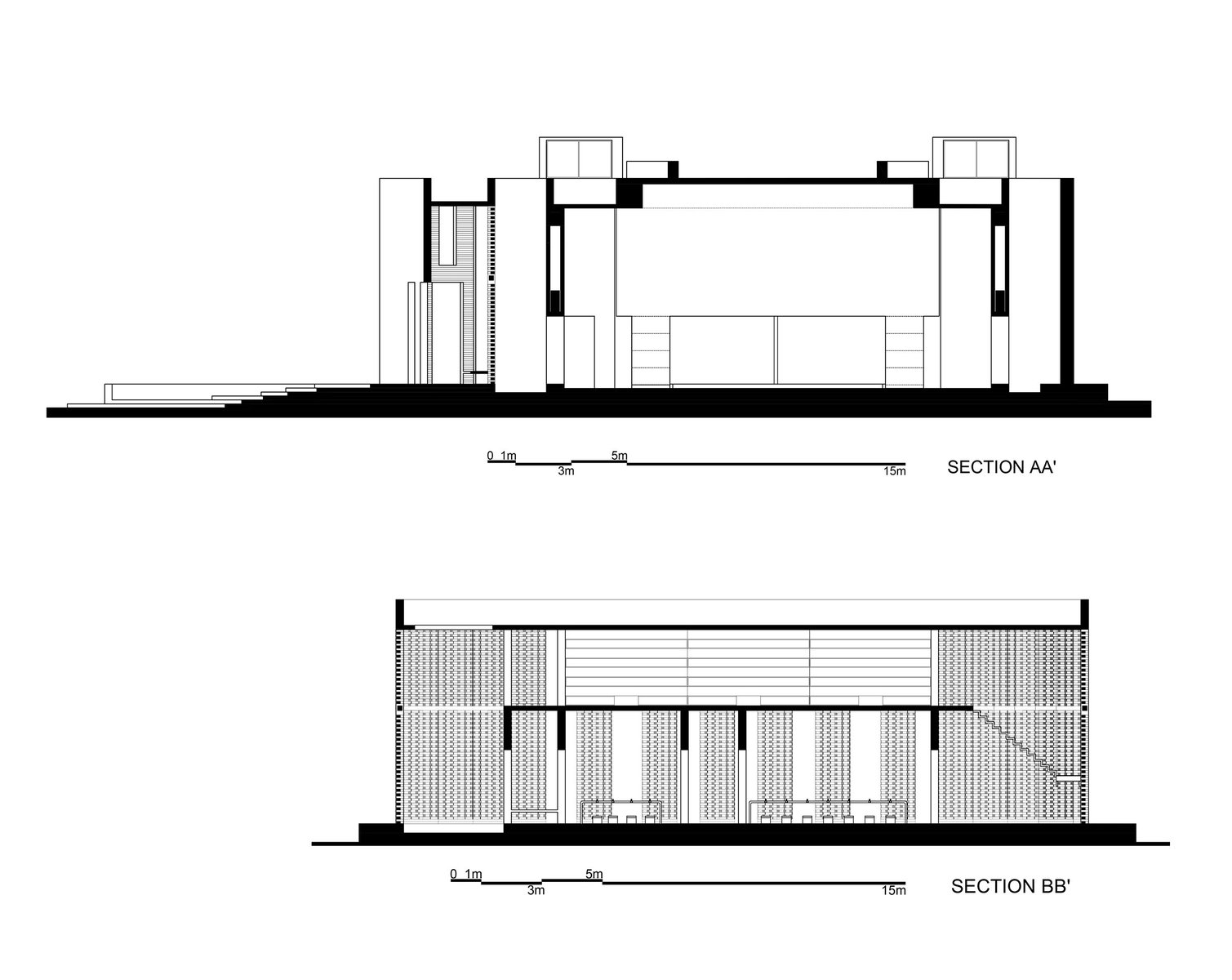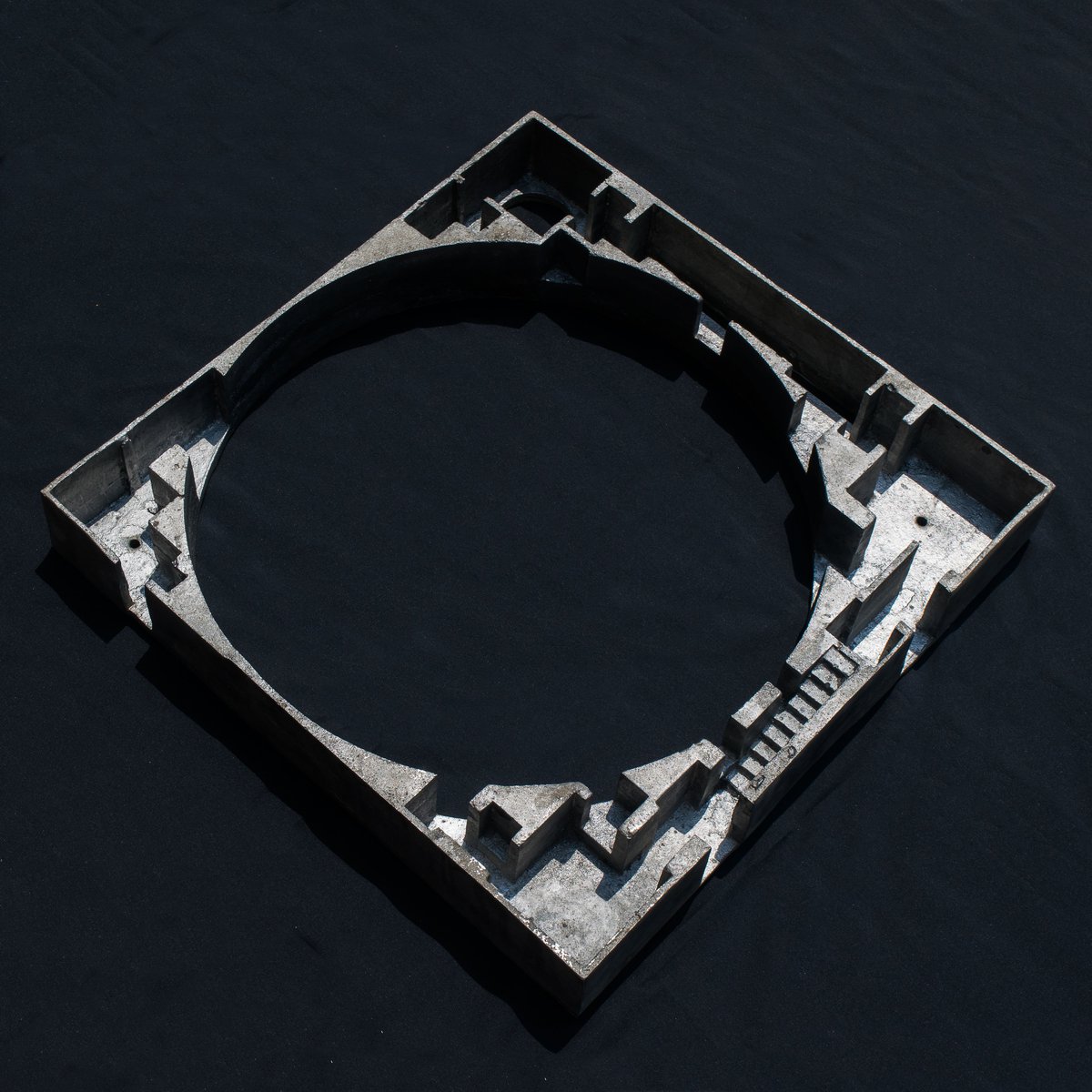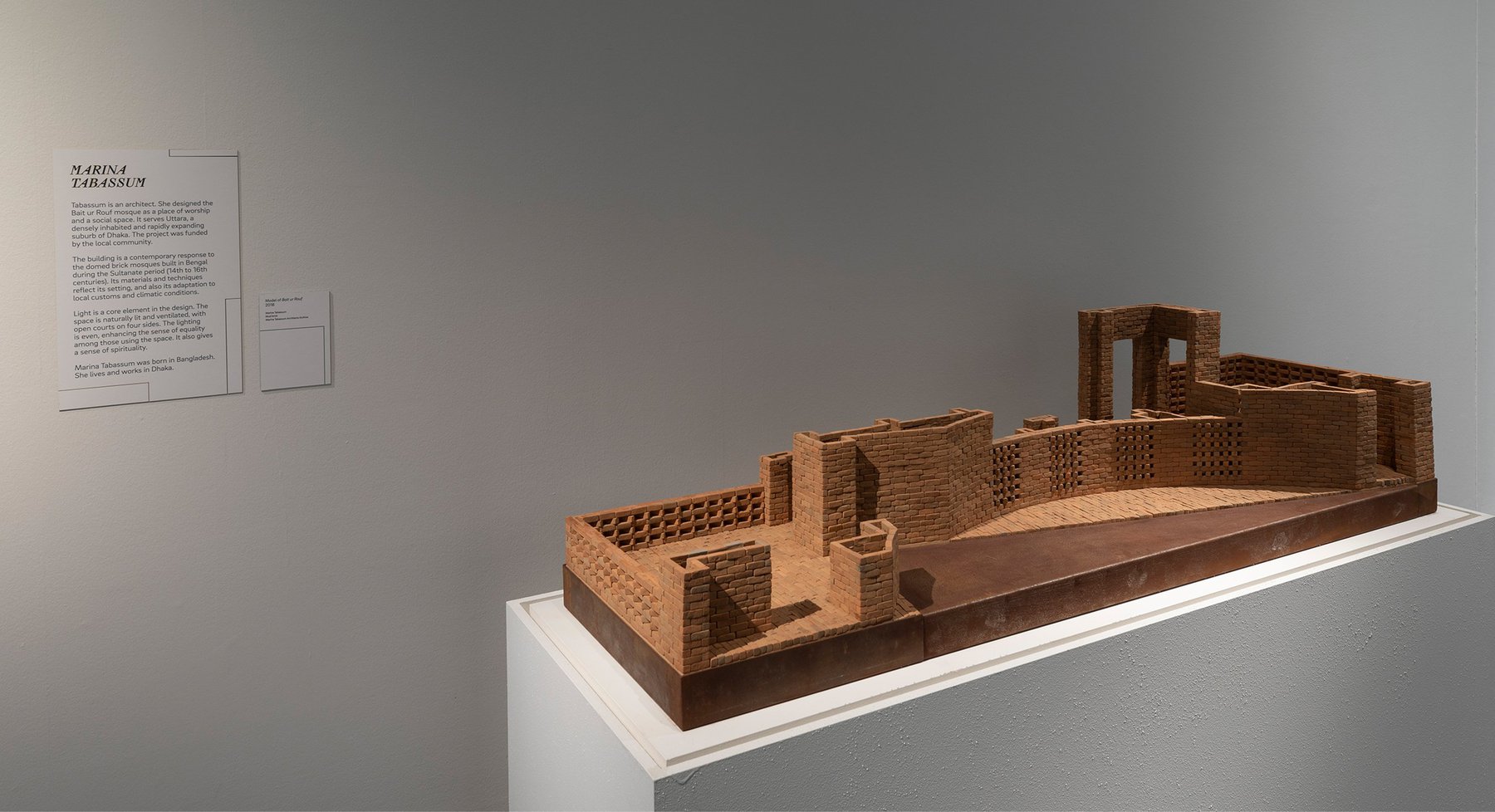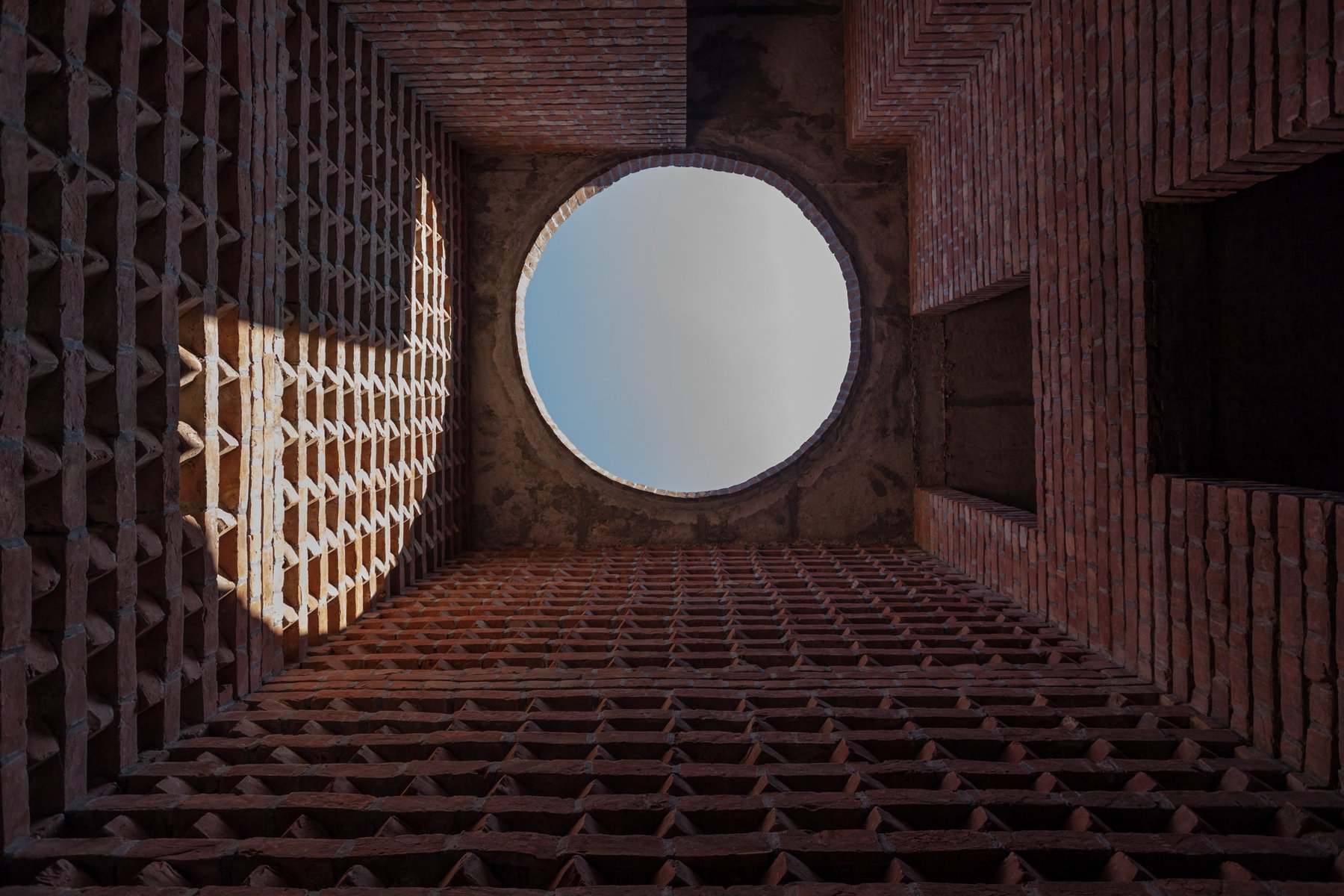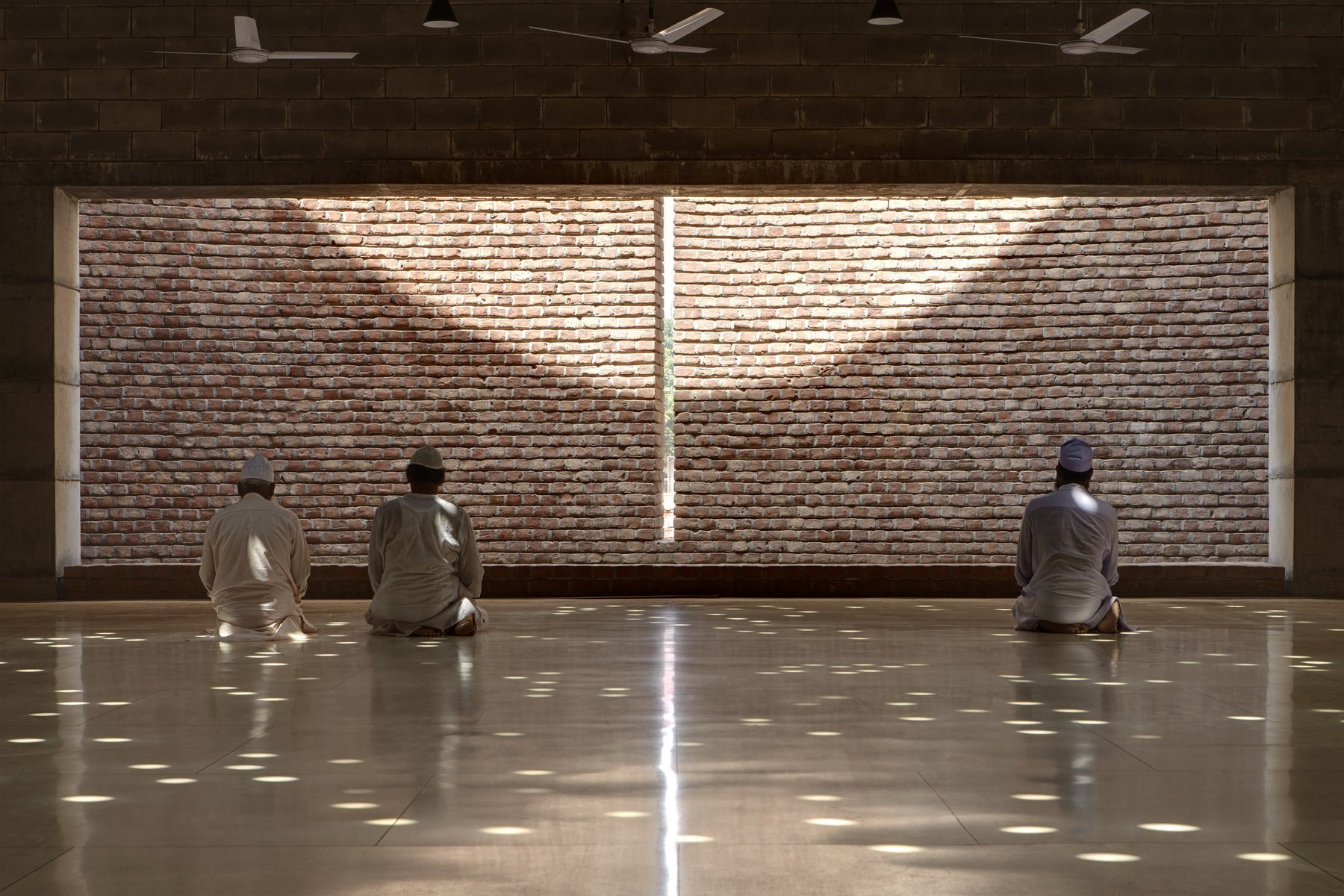 Bait Ur Rouf Jame Mosque
| | |
| --- | --- |
| Stage: | Completed in 2012 |
| Location: | Faidabad, Dhaka |
| Client: | Mrs. Sufia Khatun |
| Architect: | Marina Tabassum Architects |
| Land Area: | 8110 sft |
The initial idea is to search for the essence if Islam devoid of ritualistic and symbolic attributes - To question conventional typology; to hark back to the time of the beginning - to question 'WHAT IS A MOSQUE'. According to Qur'an: IN THE HOUSES [of worship] which God has allowed to be raised so that His name be remembered in them, there [are such as] extol His limitless glory at morn and evening - (Qur'an, 24:36) Mosque is essentially a place of congregation of devoted Muslims, gathered in brotherhood facing qibla in submission to one God, Omni present. It is a clearly defined space directed towards Ka'ba. Clarity of space is prerequisite as there is no mystic myth to ponder up on, no hierarchy. A carefully scaled and proportioned volume that is contemplative in nature is evenly lit to enhance the feeling of all as equal. Light remains at the core of the design.
Bait ur Rouf Jame mosque is a project located in the northern expansion of Dhaka. A fast growing community is resident to eight hundred families. 7200sft of area allocated for the mosque is flanked by roads on west and south. The site axis creates a 13 degree angle with the axis of qibla which called for an innovation in the layout.
Three volumes were introduced, one inserted within the other to create sequence of spaces. The outer most volumen is a 75'x75' square of 25' height that is situated parallel to the road created the main facade of the mosque. A cylindrical volume is then inserted into it that facilitates the rotation of the prayer hall simultaneously formulating light courts on four sited. All ancillary functions such as the entrance courts, ablution and toilet facilities, Imam's office and stair located within the space created by the outer square and cylindrical volume. This part of the design is convinced as load bearing brick construction; whereas, the prayer hall is in concrete. The main prayer hall is a column free space, 50'x50' in square and 35' in height.